Every Moving Service You Could Need and More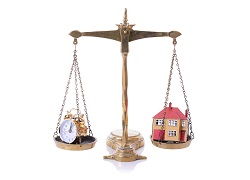 It doesn't take long to realise that a relocation is a lot of work. At first, you think it consists of packing things and transporting them but it is much more complex. Before you can even begin this, you have to obtain the necessary materials, look into vehicle hire, parking spaces, storage facilities and more. You will have to plan everything extensively, so you have all that you need and that each step can be completed on time. Next, you will have to contact various people and organisations to let them know your new address. It is only then when you can start packing and it's not an easy task. It entails wrapping everything you own with suitable materials and then placing them into boxes that compliment them. You can't rush this because it will result in lost and broken items. Furniture will be your next challenge as you navigate it from the building as best you can and this step can be dangerous if you aren't strong enough to do it and do not know the correct methods. Once everything has been loaded onto the awaiting vehicles you will drive them to your new adders and have to unload and unpack everything. This can all seem like too much and so if you want to keep things simple then all you have to do is get in touch with Wandsworth Removals today on
and we can do everything for you.
We have many services available and each will be able to handle a different part of the process. When you contact us, we will want to learn about your move so that we can offer the advice, guidance and information you specifically require. If you have any questions about the move or our services let us know and we can answer your queries and present the details you need. If you get an idea of what you want from us then let us know and we can give you a quote that costs nothing and necessitates no obligation.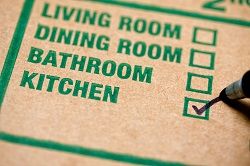 The main service we offer is packing and this will be undertaken by our skilled removal team. They will arrive at your address with everything they need, so that they can use the best materials to wrap and pack your goods. We will make an inventory at this time to prevent things being lost. Items will be kept separate from ones that can do them damage and each container will packed so it is overloaded, preventing things from being rushed and keeping it easy to carry. We can remove your furniture from the building with ease and will do so in manner that prevents any injuries or damage. We may disassemble some things to make the process simpler but we will seek your permission first and rebuild them later.
When everything has been successfully removed, it will be applied onto one of our many vehicles and strapped down. From here, we can take you goods anywhere you need them, including to our storage facilities. We have secure depots where you can deposit any of your goods for as long as you need and we will return them when necessary. If you are moving abroad then we can offer additional help and services. This can include international shipping and storage, assistance with paperwork and invaluable advice to make sure the transition is completed successfully.
We at Wandsworth Removals pride ourselves on being able to do everything a move requires so to find out how we can help you, count us today.