A New Home, Office and Life Awaits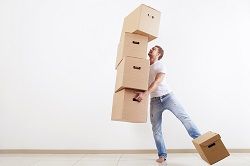 Moving to a new home or office involves dozens of chores, tasks and challenges to be completed for it to be a success. You have to contend with planning, booking, scheduling, packing, storing, lifting and carrying, sorting, contacting and so much more. You shouldn't worry about this though and should instead focus on what a new address can do for you. It can grant you many opportunities, the chance to meet new people and try new things, as well as allow you to make your lifer simpler and it match your personality. To have a simple relocation all you have to do is contact Wandsworth Removals today by calling us on 020 8746 9655. We are an expert removal firm who can take care of every job necessary and do it to a high standard, putting safety and customer satisfaction at the forefront.
Before you worry about the work, you should instead focus on your new life. As mentioned, a new home can bestow prospects of a different and enhanced life. Starting with the building, you can move to a home that is bigger than your current, allowing you more space, additional rooms, and things you may lack such as a garden, a garage, an attic, a basement, an office, nursery, storeroom and more. On the flipside, you may be on the lookout for somewhere smaller that will be cheaper. The design and decoration should play big part in all this, so you must choose a residence that matches your tastes or will allow you to customise it to do so. You can't focus too much on the building however, because the area is equally as important. You will want to be close to your friends, family, workplace, transport hubs, schools, shops, banks, cafes, pubs, restaurants, bars, libraries, parks and so on. The locale should also be pleasant and have a nice community atmosphere. You should also take your personality into account, deciding whether you want to be in the eventful city, straightforward suburbs or the calm countryside.
If it's your business that you are uprooting then you should ensure that your new building has everything you need, space to store or display goods and product, more room for your staff, or additional places for new employees to operate. It should be well designed, modern, match your firm's operations, have access for disabled people and be welcoming. All of this can create a stronger image of your company in the minds of your staff, customers and partners. Being somewhere that compliments your establishment can help dramatically, so for an office a business sector would be ideal, putting you among other firms and for a store, you want to be on the high street and where everyone goes to shop. You should also make sure your building could be easily accessed and found it, making it easier for customers to discover you, staff to arrive and colleagues to visit.
If it is Wandsworth that you are considering for a move then it's vital that you know a little about it. It is 4.6 miles of Charing Cross and situated in the Borough of Wandsworth and the SW18 postcode area. It is often referred to as Wandsworth Town to distinguish it from the larger borough.
At the time of the Domesday Book, it was held by St. Wandrille's Abbey though jurisdiction would alter over time. It has always been open to migrants and all started in the late 16th century when many Dutch settlers came here to avoid persecution in their homeland. Young & Co's Ram Brewery operated from 1581 to 2006 and became the centre of town. Gas works became the major industry here in the 19th century, with most merging and now supplying gas all over London.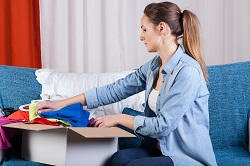 The River Front flows through the town and today acts as a home to many social spots such as cafes, pubs and restaurants, as well as various apartments. Wandsworth Common features many expensive houses that are luxurious they are pricey, not to mention several boutiques and restaurants such as Chez Bruce, which has been named London's Favourite Restaurant. A variety of Victorian housing can be found in the area known as the Tonesleys and the local high street features all the stores, cinemas and eateries you could want. Not far from here is King George's Park that has ponds, cycle paths and sport facilities for you to enjoy. Several railway stations can be found in Wandsworth allowing for easy travel across London as can the Wandsworth Museum.
The town has been home to many notable and famous people including previous Prime Minsters Tony Blair and David Lloyd George, Hollywood actors Kevin Spacey and Keira Knightley, champion boxer Frank Bruno, classic authors Daniel Defoe, George Elliot and Thomas Hardy, comedians Marcus Brigstocke and Jack Dee, model Sophie Dahl, and TV personalities Louis Theroux and Ainsley Harriet.
With all of this and more to look forward to for your move, you don't want the work to get in your way and prevent you from having fun. That is why we are here and as soon as you contact us, we can start to make things easier. We can answer any questions you may have, as well give you useful advice, tips and guidance. The more you tell us about your upcoming move the better we can tailor our support to your specific needs.
We can send a skilled team to your home who cans swiftly undertake each part of the process. In no time all you goods will be safely wrapped, packed, and removed from the building, along with out furniture and we can guarantee there will be no injuries or damages while doing so. Everything will be loaded our fleet of vehicles and taken your new address or our secure storage areas.
Wandsworth Removals isn't just here to your moving chores, but to also enable your life to become better with a new abode.